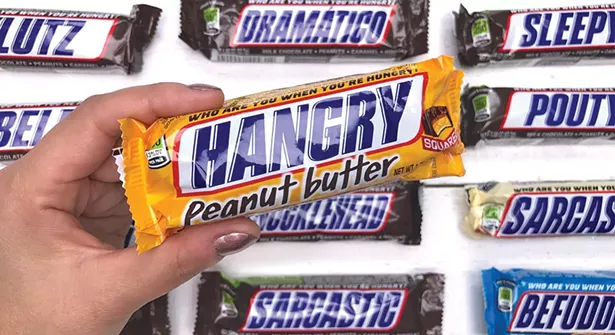 From the threat to chocolate and gas pump attendants to the sales of hybrid cars, here is your monthly roundup of quirky, alarming, and juicy news headlines from January 2018.
Chocolate is at risk of decline due to global warming.
Over half of all the world's chocolate comes from two West African countries, Côte d'Ivoire and Ghana, where there is consistent temperature, rain, and humidity throughout the year. The Intergovernmental Panel on Climate Change predicts a 2.1 degree Celsius temperature increase in these countries by 2050. This would limit sustainable growing areas for cacao plants, putting chocolate production at risk. Scientists at the University of California have a possible solution to these threats. In conjunction with chocolate maker Mars (Snickers), the university is testing genetic modifying technology CRISPR to alter the cacao plant to tolerate dryer, warmer climates. Mars has also pledged $1 billion to "Sustainability in a Generation," an effort to reduce its carbon footprint by over 60 percent by 2050.
Source: Business Insider, Snopes, Forbes
Iceland's Equal Pay Standard went into effect on January 1 after being passed in June 2017. Under the legislation, companies and government agencies must analyze salaries every three years to ensure that men and women are paid equally for the same jobs. The law then requires companies of 25 or more employees to report these findings to the government for certification or face penalties, including fines. This places Iceland at the global forefront of efforts to minimize gender-based wage gaps. For nine years in a row, as of 2017, the country has had the best overall score in the World Economic Forum's Global Gender Gap Report, which calculates gender differences in health, economics, politics, and education in 144 countries.
Source: New York Times
On January 1, Oregon loosened laws restricting residents from pumping gas, allowing most counties with less than 40,000 people to fill their own tanks. This makes New Jersey the last state where drivers are prohibited from pumping their own gas. New Jersey originally passed this law nearly 70 years ago, citing safety concerns. When Chris Christie proposed self-serve gas in 2009, he dropped the issue after a slew of negative feedback. A poll conducted by Fairleigh Dickinson University in 2012 indicates that 63 percent of voters support the law. Still, not everyone is on board with handing over the nozzle. Republican assemblyman Declan J. O'Scanlon Jr. opposes the law and sponsored a self-serving gas bill two years ago, which stalled. "The only thing you could argue is that New Jerseyans are more flammable than people in the other 49 states," O'Scanlon said. "Because we eat so much oily pizza, funnel cake and fries, maybe you could make that argument."
Source: New York Times
Sales of hybrid and electric cars exceeded sales of cars running on fossil fuel in Norway last year. Norway's Road Traffic Advisory Board reported that about 52 percent of new cars sold last year ran on renewable forms of energy. The country offers benefits for owning a hybrid or electric vehicle, such as exemption from tolls, tax breaks to make the vehicle more affordable, cheaper parking, and an expansion of charging stations. Norway aims to end the sale of gasoline and diesel cars by 2025.
Source: New York Times
Renewable energy in Germany covered nearly all of the country's demand for electricity on New Year's morning. It was the first time in history that Germany's renewable energy met an estimated 90 to 100 percent of its demand. Experts had expected full coverage on a windy, sunny spring day—not an early winter morning. The low demand of 41,000 megawatts (MW) at 6am on January 1 allowed for Germany to produce more energy than it needed. Wind turbines generated 34,500 MW, and biomass and hydropower contributed over 6,000 MW at this time. As a result, electricity prices on the stock exchange went negative until 3pm that day.
Source: PV Magazine, Clean Energy Wire
Life expectancy in the United States is declining, from 78.9 to 78.7 in 2015 and 78.7 to 78.6 in 2016. This is the first time that US life expectancy has dropped two years in a row since the early 1960s. The last time life expectancy fell once was in 1993, during the AIDS epidemic. In general, the average time Americans are expected to live has risen for decades with a few downticks. Fatal opioid overdoses account for part of the two-year decline. In 2015, 33,000 people died of opioid overdoses. That number jumped to 42,200 in 2016. Experts suspect that other factors include suicide and heart disease.
Source: NPR
Jeff Bezos was named the richest person in the world in January with a net worth of $105 billion. Meanwhile, Amazon workers report unsafe working conditions and low wages. In 2011, the Morning Call reported that 15 factory workers collapsed when the temperature reached 102 degrees in the Allentown warehouse. Amazon has also faced labor lawsuits from California workers within the past few years. Workers in the San Bernardino warehouse alleged wage and hour violations in 2015, claiming they were subject to daily security checks that cost them 20 to 30 minutes of unpaid work. Amazon reached a settlement in the case through mediation. In 2017, Sacramento fulfillment center workers sued Amazon for being denied rest breaks and overtime pay. The case is ongoing.
Source: Salon
Chelsea Manning, a transgender former Army private who came into the public eye after being convicted for sending classified government documents to WikiLeaks, has filed to run for the US Senate in Maryland. Manning plans to run as a Democrat against Democrat Benjamin L. Cardin in the June primary election. Her expected run for Senate is a controversial one. In 2013, she was sentenced to 35 years in prison for leaking government information. President Obama pardoned her at the end of his term, and she was released last year. Since her release, she has been outspoken on issues of free speech, civil liberties, transgender rights, and computer security.
Source: Washington Post
Nine out of twelve National Park System Advisory Board members resigned on January 15. The board is nonpartisan, and its job is to advise government officials on how to operate the United States' national parks. Former board chair Tony Knowles wrote the collective letter of resignation that was signed by the eight other resigning members. They cited Secretary of the Interior Ryan Zinke's refusal to meet with the board as the catalyst for the decision.
Source: Vox
Seattle will do away with plastic straws in July. The city's ban on plastic straws is part of an ordinance that aims to phase out its food industry's plastic products, minimizing the city's plastic waste. About 200 retailers have already stopped providing plastic straws ahead of the law's enactment as part of the "Strawless in Seattle" campaign. Supporters claim that this industry-led initiative will eliminate one million plastic straws worth of waste in one month alone. According to the recycle processing non-profit Eco-Cycle, Americans use and discard 500 million plastic straws per day.
Source: Seattle Times
Here are some of
last year's strange headlines.