Every carnival thrill has its bizarre underside somewhere just below the glittering façade, seducing us to take a closer peek into the monstrous charm of the bacchanal. Such is the feeling when entering the alchemy of Daniel Giordano's artistic world-as-festival. He discloses all in his theater of material mayhem: in Giordanoville, the ravishing glow and the messy wreckage are sublimely comingled. The bizarre tally of objects and peculiar media used to create the spectacle of his enigmatic sculptures currently on view at Turley Gallery in Hudson through April 2 are an amusing encounter with his creative practice.
One such piece, Talent II (Deep Dive) (2020) is a sculpture of an oversized blue cowboy hat—a layered birthday cake charm—capped at the top with a smooth mold of the artist's butt cheeks, all floating on a varnished child-size mattress. The work is absurd and fun, and consists of a wacky laundry list of paraphernalia to create it: bucket lids, cattails, charcoal, Christmas bells, hosiery, king crab, natural pigments, Northeastern Fast-Dry tennis clay court surface, plastic barrels, wool, salt, self-tanner, and urinal cake, among other miscellaneous items. Coming upon it arouses feelings of joy mingled with perplexity—is there meant to be a punchline?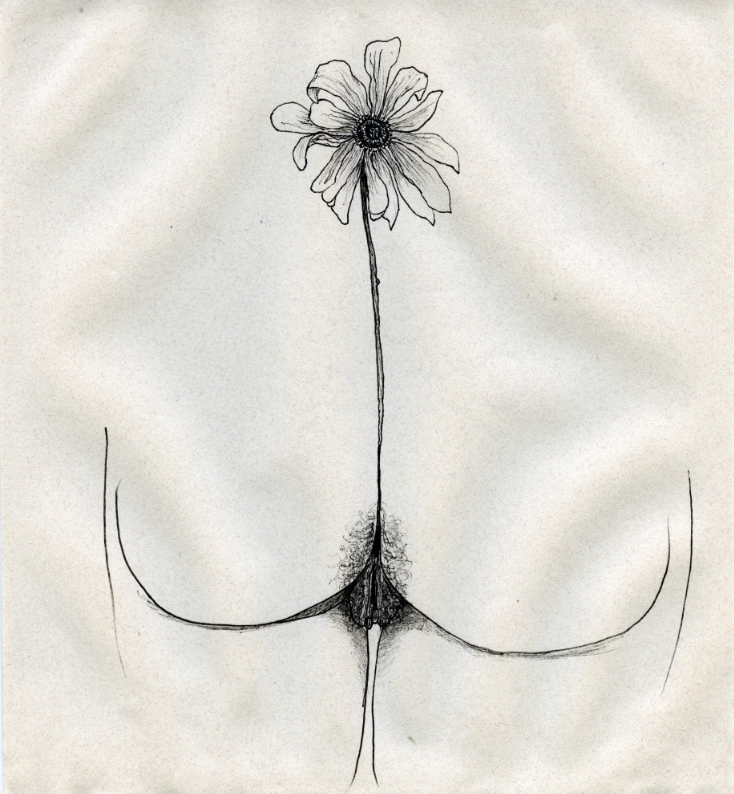 Turn to the wall at your left, and a series of delicate ink drawings repeat the same giggly theme: a set of firm buttocks with a flower tucked between the buns is repeated in various incarnations (some with hairy testicles hanging low, others more abstract), an artistic nod to a scene from Emir Kusturica's film Underground (a moment of cinematic gaiety that inspires Giordano still). Indeed, these works make one chuckle in harmony with the absurdity of his magical environment, where a burned-out phallus emerges from a sparkling pile of candy-colored rubble and a pile of tennis balls has been flattened to look like wallpaper—nothing is precious, and Giordano knows it.
Giordano gives us the impending ruin of a sinking ship and the fantastical treasure at the bottom of the ocean all at once.

tweet this
Another work, titled My Scorpio II (2015–2022), is an equally radical sculptural experiment: here a Yamaha jet ski has been turned upside down and suspended from the ceiling, melted into a glistening hulk, and melded with yet another round of atypical objects including deep-fried batter, cow teeth, fire glass, Canadian maple syrup, and Tang drink mix—and so we behold an outrageous metamorphosis of ineffable design.
Born and raised in Newburgh, Giordano is having a stellar moment with three solo shows concurrent including exhibitions at MASS MoCA and JDJ Tribeca in Manhattan. The gracefully industrial space at Turley Gallery provides an ideal setting for the glittery, muscular beauty of Giordano's surrealist assemblages in the main room, and a side room presents several smaller sculptures that act as intriguing footnotes to the scene. There is a futuristic strangeness to this work, where the natural and the synthetic combine to yield another realm altogether. Giordano's delirious tinkering with the glory and gore of his free-style mashups produces an extravaganza all its own. In this lively exhibition, Giordano gives us the impending ruin of a sinking ship and the fantastical treasure at the bottom of the ocean all at once.