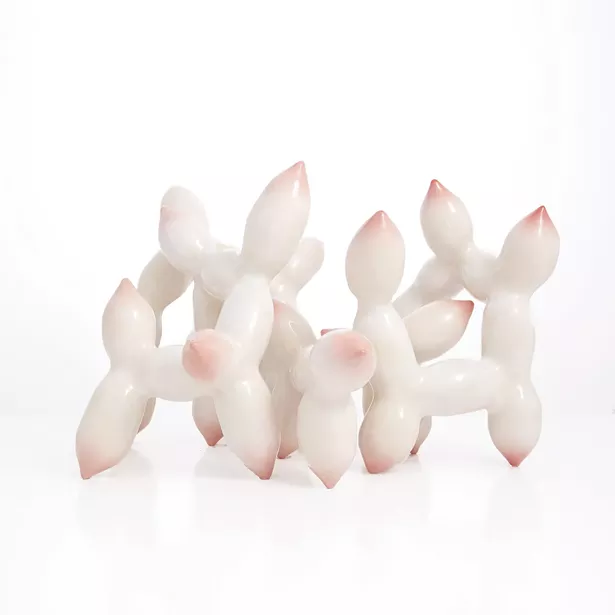 Winter Trees
I like the trees best now
With their hands where I can see them

I like the white oaks most of all
Black brawn and brainy
These are the sadhus I know

Caught by the shocking strobe of season
Arms in frantic mad apology
Scratching the sky for one more sun

—p

This is Just to Say (Homage to W. C. Williams)

I have buried my car keys
in the compost heap behind the softball field.
Maybe some kids will turn them up digging for nightcrawlers;
maybe they'll decompose among the coffee grounds and eggshells.

Still, when I'm running late for the noon game at the gym
I find myself by the driver's side door searching my pockets.
When my father calls I steer him toward safe ground:
Grapefruit league baseball or Patrick O'Brian.

Sweet spring is right around the bend
but now my grocery run is a cold mess.
The heavy bags threaten to tear away from my handlebars;
by the time I get home all the fruit is bruised.

—Leonard Nalencz

What All Poets Should Know

All poets should know the first poem they ever wrote by heart.
All poets should know a hawk from a handsaw.
All poets should know what their names mean.
All poets should know Susie like I knew Susie.

All poets should know their worth in salt.
All poets should know seven words that rhyme with womb.
All poets should know at least one poem by Emily Dickinson
other than "I never saw a Moor" by heart.
All poets should know at least one poem by William Carlos Williams
other than "The Red Wheelbarrow" by heart.

All poets should know what a Moor looks like.
All poets should know what kind of hat Marianne Moore wore.
All poets should know what Wallace Stevens once said.
All poets should know what their name looks like in Chinese.

All poets should know that a poem should be read with one's nerves.
All poets should know William Stafford's cure for writer's block.
All poets should know what baseball team Marianne Moore rooted for.
All poets should know that the Irish bards wore the king's colors less one.

All poets should know when to lower their standards.
All poets should know that the Irish bards sat at the king's right hand.
All poets should know the muse's cell phone number by heart.
All poets should know their limits.

All poets should know how ink is manufactured.
All poets should know how to play tennis without a net.
All poets should know how pens are manufactured.
All poets should know their wife's birthday.

All poets should know how paper is manufactured.
All poets should know their wedding anniversary.
All poets should know how PC's work.
All poets should know their cholesterol level.

All poets should know the back of their hand.
All poets should know how pencils are manufactured.
All poets should know what to do with a red wheelbarrow.
All poets should know their heart by heart.

—J. R. Solonche

Quiet Love

It's easy to love someone loudly.
It's easy to make a big show.
It's easy to tell your mom, your dad,
and everyone you know.

While falling happens quickly,
it's the staying that takes a while.
Soon enough, you and your love
will have traveled mile after mile.

It's easy to love someone loudly.
It's easy to make a big show.
It's easy to tell your mom, your dad,
and everyone you know.

Loving in the silence
is the hardest part.
You take a risk, a skip, and a jump
and you begin to share your heart.

It's easy to love someone loudly.
It's easy to make a big show.
It's easy to tell your mom, your dad,
and everyone you know.

The day to day is silent
but its value is more than gold.
It's the kind of love that happens everyday,
while together, you grow old.

—Meg Tohill

Untitled—Series of Scars

She would have collected nectar.
She would have collected pollen.
She would have made you honey.

—Stampie Dear

Death Cannot Stop True Love

what if all we do
is make terrible choices
and die?

i think it sounds lovely
with you

—chelsea rae

Atheist

At seven I stopped believing in Santa
after Mary Lou whispered to me
betrayed by adults
lured into an unreal world
I stopped believing in the tooth fairy
with her late-night dimes, the Easter Bunny
with jelly beans and pastel eggs
and God

But I am not a good atheist
I slip into the back of Saint Anthony's
some Wednesdays at noon and sit in
silence with the stained-glass saints
I read Simone Weil, longing
for her unwavering faith
if we ask our Father for bread
he does not give us a stone
I find my hands in prayer
for hungry children, for
their exhausted mothers
holding signs on street corners
I see yellow crocus burst
through spring snow
I watch my grandson take his first steps
grinning with delight
and I know God is still in this world
even though I don't believe

—Claire Scott

My Body, The Museum

now,
my body is a museum.
she remembers
the good, the bad, the whimsical,
a dialect of Pollock splatter and a rococo.

in a triptych of faith,
it holds gothics of a Madonna,
revered but robbed,
where the whores gather and sing,
a complexity.

where Ophelia's bones freeze,
and illness creeps.

where there are impressions of past lovers,
and all the beauty,
beyond the carnage.

—Joy Mendez

Our Booth at The Bonnie
We've made room for each other-
Getting cozy, mulled cider on our lips
and from our lips, come little secrets
like little bruises on your legs,
they are hidden messages of sweetness
we live in our little windows
other times, complete days-
and on these days, when we are in different houses,
I miss our little windows
—Ryan Balas
Memory Boxes
Plastic preserves your letters.
Preserving your young voice.
When you had hair, when your brother's shadow loomed. It felt safe but defining.
Smooth typed pages express your mutual adoration with facts.
"Thank you for sending such an interesting article" or "I have enclosed a research study."
Trading innovations like boyish hugs.
Men shake hands in greeting.
I only saw you embrace him a few times.
You have the same hands.
—Paige Barr
Novelty Item

I am a fun toy to pick up until the good time gets too repetitive.
I am wanted, but never taken when offered.
I am your manic pixie that gets tossed into a fever dream at the drop of a dime.
I am sought out when times get tough and never thought of when the good times roll.
I am the first person called when the bottom falls out, but never tapped when at the top.
I am a prize in public and put on a shelf at home.
I am the body craved, with a soul that gets starved.
I am an ego boost, dropped when you're full up
—A. Bass

What Do You See

the inner kitten will bring the devils slippers in his teeth in the morning in exchange for
living space with Wi-Fi
what do you see being blind
the sexual joy of a mouse pressed to the floor by a cat's paw
hate pornography with guts out
sun bunnies devoured by air wolves
what do you see
the deceased son comes every night in a dream in tears and asks to be resurrected
—Mykyta Ryzhykh
Nova Kakhovka, Ukraine
Whaling Ship in Storm

On the great whale ship slicked with blubber
sailors hustle fore and aft, each with a task to accomplish
right down to the rag-tag coal boy
who keeps the pots boiling,
days' distant from the kindling shore.
He tweaks the flames to lick the pot of turtle stew
broth augmented with roots pulled from the latest isle.
Over high seas, the ship bounds, brine caked on the gunnels
salty tears set in squinting eyes.
One stormy night darkness turns their flight
to a chaotic roll, and they plunge deep in a solid cloud of wet.
Fish throw themselves upon the deck, ropes fray.
The boy hangs fast from the transom,
his body a pennant of determination
his windy thrill emblematic of a disregard for danger:
the crazy side of courage.
His clutch holds through the night and when dawn breaks
so does the storm, and the boy melts back from his frozen flag
to return to his post and serve a soup still warm.
—Sarah Wyman