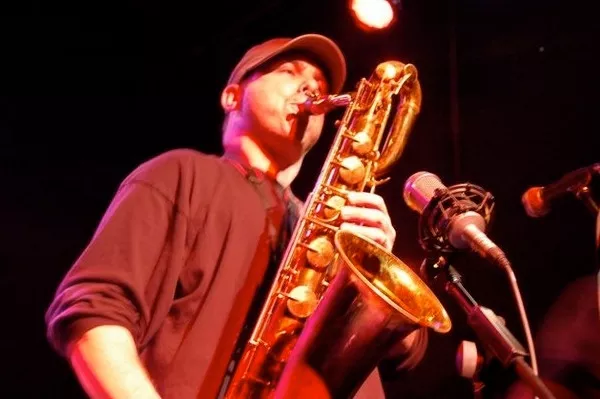 As if the
Hudson Jazz Festival
wasn't already bringing enough great jazz to the Columbia County seat already, the city's
Park Theater
recently kicked off two additional weekly jazz series to further warm your ears this month.
Wednesdays are "Hep Cat Hump Days," with the performances getting underway at 8pm. On February 8 it's funky jazz with saxophonist Neal Spitzer, organist Jeremy Baum, bassist Mike Wooten, and drummer Manuel Quintana (donation requested). February 15 is "Closed Mic Night" (donation requested) and February 22 features Music for the Soul with vocalist Corey Glover from Living Colour (tickets are $25).
Presented on Saturdays at 8pm as an after-hours adjunct to the Hudson Jazz Festival's concerts just down Warren Street at Hudson Hall is the "Red Light, Jazz Nights" series at the Park Theater. On February 11 is singer-songwriter Leslie Mendelson ($18 standing or $25 seated), and on February 18 drummer Tani Tabbal's Triptic Trio pays a visit ($18 standing or $25 seated). The series winds up on February 25 with the Tyler Blanton Group ($30 standing or $40 seated).
The "Hep Cat Hump Days" and "Red Light, Jazz Nights" series will take place at the Park Theater in Hudson through February 25. For ticket orders and additional information, visit the theater's website.