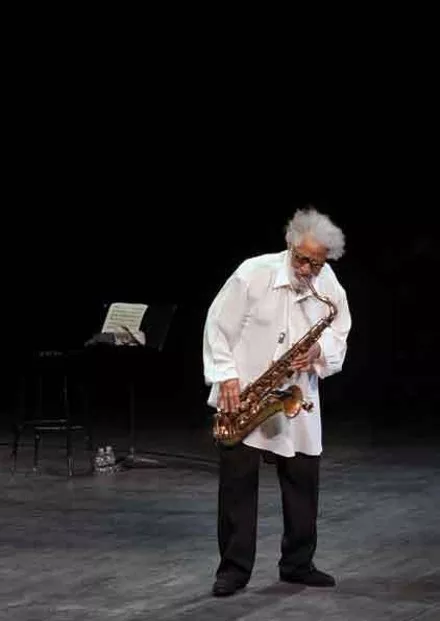 It's been over two years, but I'm still reeling from interviewing Sonny Rollins for our August 2011 issue. A Germantown resident for many years, the jazz legend relocated to Woodstock not too long ago. Fittingly, to kick off this month's Woodstock Film Festival, the saxophonist's new hometown will host the October 2 East Coast premiere of Dick Fontaine's feature documentary
Sonny Rollins Beyond the Notes
. The screening will be followed by a Q&A session with the subject himself and a performance by the J.D. Allen Trio.
Rollins is the only remaining jazz icon who played with Charlie Parker, Thelonious Monk, Miles Davis, and John Coltrane during the glory years of bebop and hard bop. Nominated for a Grierson Award in the UK, Beyond the Notes celebrates this octogenarian who still plays to sold-out concerts worldwide. Rollins has received a myriad of awards for excellence around the world, culminating in the Kennedy Center Performing Arts Award he received from President Obama in 2011.
Here's a trailer for the film:
http://www.youtube.com/watch?v=BWDz46YDVaE
Sonny Rollins Beyond the Notes will screen at the Woodstock Playhouse on October 2 at 8pm. Tickets are $35 and $50. For more information, visit www.woodstockfilmfestival.com.