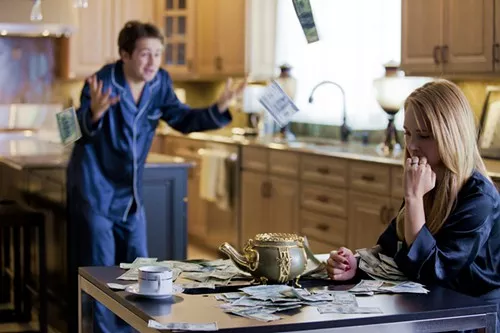 Starting on Friday, "going to the movies" will take on new meaning in Kingston. From August 2 through 11,
BSP Lounge
will be the destination of the Hudson Valley's cinema enthusiasts as they screen shorts, documentaries, and full-length films for Kingston's 2nd-annual Film Festival.
The festival features over 21 films, many of which have ties to the people and places of Kingston and the surrounding region. Director Elena Gaby explores a national issue in a local context in her film Paper State: Undocumented, Unafraid, Undeterred. Following the lives of four undocumented Hudson Valley students transitioning to college, the documentary lays bare the realities of immigration and the complexities of the hotly debated issue. On the lighter side, don't miss The Brass Teapot on August 10 with a reception at Burgevin's Florist—just one of the locations you might recognize as you watch the film. As you find out what happens to a couple who discover a magical brass teapot capable of providing them with an endless supply of money, you'll catch a glimpse of the florist's owner, Vassar College's library, and the landscape of Hudson Valley towns.
A number of films also include performances and Q&A sessions, allowing audiences to get close to the action. After the screening of Greetings from Tim Buckley, a film about musician Jeff Buckley's journey to his debut performance at his father's tribute concert, Buckley's former guitarist Gary Lucas will play a set. Associate producer of Get A Job—a comedy about what happens when an employment agent must get a job for a lazy surfer in order to save his own—hosts a discussion of the film and its creation following the screening. Through these bonus festivities, cofounders Trevor Dunworth and Astrid Cybele say they aim to inspire local filmmakers and help them gain industry knowledge.
The award ceremony will take place on August 10, so make sure to stop by to see if any of your favorites made the cut. Check out the festival's website for a full schedule of events and screenings.