Trending
The bizarre far-right candidacy of Mike Roth, self-styled "King of Ulster"
From calling detractors on social media "nazis" to operating a fantasy kingdom to scamming people by claiming to help refugees, Roth is having an extremely normal one.
September 13, 2019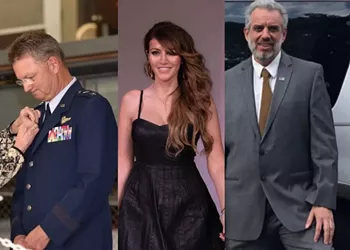 Three Republicans Have Filed to Challenge Antonio Delgado in 2020
A look at the candidacies of Anthony German, Ola Hawatmeh, and Mike Roth.
August 16, 2019
Antonio Delgado makes history
Dubbed a "big-city rapper" by his Republican opponent, Delgado tapped into progressive fury and energy to pull off a hard-fought victory in a red-leaning district.
November 07, 2018